Masterpieces – like beauty – are in the eye of the beholder.
A tour-guide can help that eye to see more clearly…
What are the benefits of hiring a private tour-guide?
If I hire a private tour-guide, will I be able to cut queues and get through the boring, educational stuff more quickly so as to have more time for shopping and wine quaffing?
Sometimes but not always. If you want to get through the 'educational bits' as quickly as possible, why not simply skip the visit and head straight for the gift shop to buy the postcards? That will save you a lot of time and you may enjoy your holiday more. And just between us, your neighbours need never know you cut that corner; your secret will be safe with me.
If I hire a private tour-guide, will he or she make sure I don't miss any 'important masterpieces' and other 'famous highlights' that, owing to an overloaded schedule, I wasn't able to read up on before my journey?
Yes, but if you want just a quick overview of the 'major highlights' you may find the audio-guide more suitable: that is what it was designed for. The drawback is that you cannot ask it any questions, but it is much less expensive. Other advantages: you don't need to agree a schedule in advance and you needn't worry about hurting the audioguide's feelings, even if you ask it to repeat its speech four or five times because you were distracted the first time round.
If I hire a private tour-guide, can we make up an itinerary to suit my interests, and can we change it as we go along? Perhaps even improvise a little?
Ideally sightseeing is a conversation between the visitor and the site, facilitated by the tour-guide as interpreter. For practical reasons it is not always possible radically to change an itinerary on the spur of the moment, but often it can be inflected or adapted in keeping with your questions and interests as they arise. This is as much fun for the visitor as for the tour-guide as each one acquires new perspectives and approaches. That is what I truly hope for.
I am a native English speaker with a degree in art history from the École du Louvre and a master's degree in art history from the Sorbonne. I have been licenced as a tour guide by the French ministry of tourism since 1991. I grew up in the United States, England, Switzerland and France, so I am attuned to everyday cultural differences. Rather than speed-dating monuments or delivering a mind-numbing lecture, the purpose of the cicerone should be gently to peel back the layers of time using accurate, factual knowledge and in so doing allow you to discover insights and perceptions that will enrich and colour your personal experience.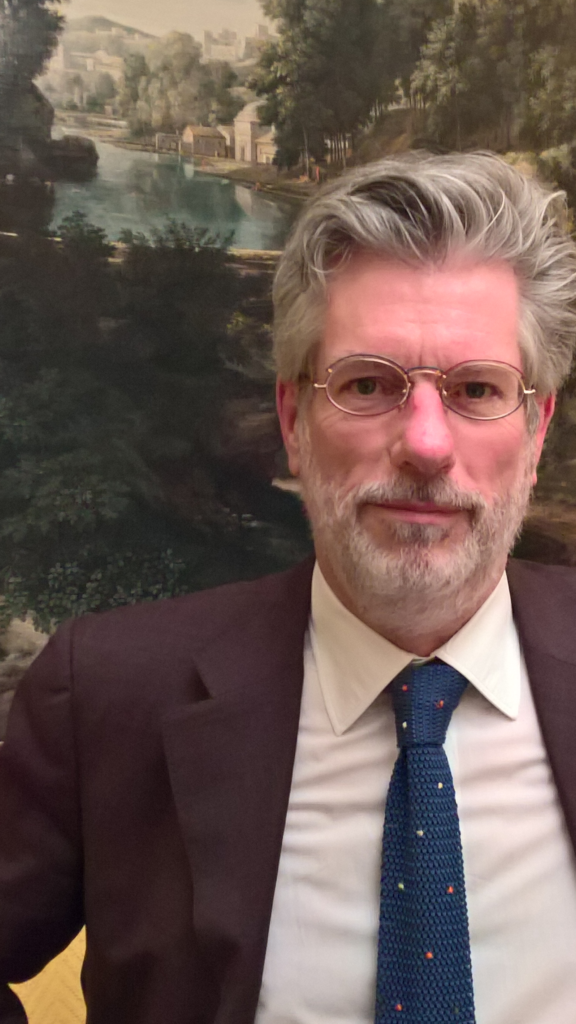 Remote payment is possible by Visa, MasterCard or PayPal
You may use the form below to send me any specific requests. Please make sure you include the dates on which you are considering travelling, any specific interests you may have as well as the number of persons in your party along with their approximate ages. Please bear in mind that I do not handle groups of more than six people.
Once your request has been submitted, I shall respond as quickly as I am able. Your name and e-mail address will not be automatically added to a mailing list, nor will they be shared with third parties unless you specifically ask me to do so. You will not receive an annoying newsletter, nor will you receive an unwanted, computer-generated birthday greeting.